Skip to Content
Emergency Dental Services in Chesterton, IN
Dental emergencies are neither predictable nor pleasant. You could have a sudden accident that chips or knocks out a tooth, or a sudden severe toothache might ruin your day. At Smiles of Chesterton, our dental professionals will help you relieve the pain and resolve any damage with our same-day treatment options. You should never ignore an injury to your teeth or gums. When you don't resolve dental issues quickly, they will get worse quickly and cause additional damage and suffering. At the first sign of pain or injury, seek immediate emergency dental care. You don't need to suffer for longer than necessary. Call our office for emergency treatment, and we'll get you in as soon as possible.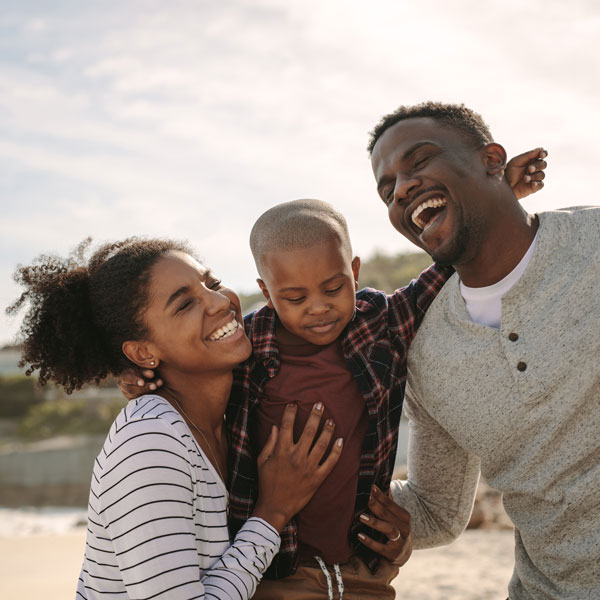 Same-Day Pain Relief at Smiles of Chesterton
There's a multitude of reasons why you should seek emergency dental treatment. Sudden or chronic tooth pain, trauma from an accident, and a lost filling are all viable conditions that require our same-day dental care. We provide many helpful services for emergency treatment, such as sedation dentistry and the following:
Root Canal Therapy
A crack, decay, or other damage to your tooth can lead to an infection of the soft tissue inside. Let our team remove the damaged or dead tissue and seal your tooth to prevent any further infections from happening. Treating your tooth with root canal therapy as soon as possible is crucial to your welfare. An infection can lead to losing the tooth or developing an abscess.
Extractions
When you have one or more teeth that are past the point of repair, we may decide that extracting them is necessary. Removing a tooth is typically beneficial to the welfare of your overall oral health and comfort, and we won't perform it unless it's the surest way to relieve your condition. Our caring team will ensure you stay comfortable during the procedure, and we'll help you choose a solution for your tooth loss.
Dental Emergency Tips
Be ready to bring your dental emergencies toSmiles of Chesterton safely with a few helpful tips for a variety of situations. We've provided first aid advice for some of the most common oral emergencies, which include the following:
An Avulsed or Knocked-Out Tooth
Knocked-out teeth are an extremely time-sensitive injury that require immediate care to increase the chance of saving your natural tooth. Carefully locate the avulsed tooth and hold it by the biting surface—never hold it by the root. Use warm water to rinse any blood or foreign matter off the tooth. If possible, place the tooth back in the empty socket. If you can't do that, then keep the tooth moist by storing it in whole milk while you travel to our office. Use a cold, damp cloth to bite down on to help stop or slow any bleeding.
Damage to Your Permanent or Temporary Crowns
There are typically three ways a crown gets damaged: it cracks or breaks, loosens, or falls out. If the whole crown comes off, use denture adhesive or toothpaste to temporarily reattach it and schedule a restoration appointment with us. If the crown feels like it's loose, avoid chewing near that tooth and call us to set up treatment at our office. If a crown breaks off or cracks, try to collect all the broken pieces. If your remaining tooth is sharp, protect the rest of your mouth by applying dental putty over the sharp tooth. In any case, call us to book an appointment for emergency care to restore your crown.
Soft Tissue Laceration
Your face and neck have more densely packed capillaries near the skin's surface. Even scrapes and minor cuts can cause heavy bleeding. Before you seek emergency treatment, attempt to stop or slow the bleeding and examine the wound thoroughly. Apply a cold, damp clean cloth or sterile gauze to the area with gentle pressure. If the wound continues to bleed after applying pressure for ten to fifteen minutes, wrap ice in a cloth and hold it against the cut. If the bleeding still doesn't slow or stop, visit an emergency room or call us to receive quick treatment.
Call Our Office for Quick Relief
Dental emergencies can happen at any time, so you need a dependable oral care provider to help you in your time of need. At Smiles of Chesterton, we're ready to provide prompt treatment for toothaches and dental trauma like chipped, broken, or dislodged teeth. Whenever a sudden, painful incident affects your oral health, give us a call and schedule an appointment. Reach out to our office by calling 219-926-5445 at your earliest convenience!